December 2020 Update and Marketing Email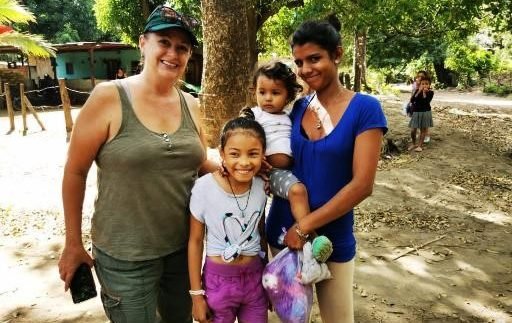 USA Phone # 717-287-9960
WhatsApp +505-8803-2037
WHAT'S HAPPENING
A Month of Helping Flood Victims!
Hello from Discover Real Estate
I'm sorry to report that the Canadian client I was helping last month did pass away a few days after being transferred to the hospital in Rivas.  It was 5 difficult days capped off by a mad dash to get his sons Brett & Chad out of Nicaragua before the second hurricane IOTA hit.
I've now been to the morgue in Rivas, received a death certificate, know who to contact for cremation and transportation of a body, etc., I've got it all covered!
By the time we finished paperwork on Sunday Nov. 15th, we all needed a little stress relief.  At least with my dark sense of humor we were able to have some laughs swapping stories about their father during their one and only night in SJDS.  We created memories for them to cherish for a lifetime as they discovered a little about this crazy little town of San Juan del Sur that their father loved.
I pray I never have to do this again but I will always be here and helpful for my clients, that is my guarantee.
Hurricane IOTA
2nd Hurricane in 2 weeks
It is very rare to get hit with a hurricane in Nicaragua but 2020 being as it is, we got hit with 2 in 2 weeks!  Hurricane IOTA didn't hit San Juan del Sur too hard but it flooded the Tola area north of here!  Ricardo and I have been to Tola twice now with the Foundacion A. Jean Brugger delivering supplies to flood victims.  This has been an amazing heartbreaking and heartwarming experience!    There are videos on my YouTube page and now also on my website under the "News" tab; wooo hooo I'm getting a little more "techy" J   Here is a video link to our last trip to Tola on the Discover website:  https://discoversjds.com/3rd-trip-for-hurricane-relief-for-flood-victims/  Check out the other videos while you are there!
Rain
Total for 2020
Total rain fall, in San Juan del Sur, as of 12/12/20 is 77.42"   The normal rainfall is 62-65" per year so…..we had a lot of rain this year which is better than not enough!
What is your End Game?
Where do you see yourself in 5 years?
I'm extremely happy I choose Nicaragua 15 years ago!  We never locked down, just took personal responsibility, and have had a lot more freedom compared to other countries.   I'm going to remain here in San Juan del Sur, living across the street from the ocean, paying $1 for beer at Happy Hour on the beach, eating super fresh seafood, and living my best life possible.  This is where I want to be surrounded by happy Nicaraguans and happy foreigners – when you're happy you live longer!
If any of this sounds like a good plan to you, our office is here to help you relocate to Nicaragua and find your dream life too.  It isn't perfect but no place is so why not live somewhere less stressful, less demanding, less expensive, and most of all happier than anyplace I have ever visited in my world travels.  In Nicaragua Less really does = More!
Let us help you work on your End Game before prices go up or all the super bargains are gobbled up.  This past month has brought a lot more inquiries that will eventually turn into some sales so…..don't miss out on your opportunity to take a step in the right direction toward your future.
Flights?
More options…..hopefully???
Flights are STILL….my biggest pain in the _ _ _ right now!  One option that has worked for several clients is to fly into Costa Rica, cross the land border (you need a negative Covid test to enter Nicaragua), and then fly out of Managua, Nicaragua when you are ready to leave.  By doing it this way, you eliminate the need to submit your negative test to the airline 36 hours before your scheduled flight but your test must still be 72 hours or less old.
Here is a form to complete ahead of time when crossing the border and/or entering Nicaragua:  https://www.migob.gob.ni/migracion/wp-content/uploads/2020/10/FORMULARIO-DE-HOJA-DE-SOLICITUD-DE-INGRESO-ANTE-EL-MIGOB-3.pdf?fbclid=IwAR3Vt9G0D5Prk0pYxnpPAGIQHa93-g9sdUK3fdH1JS9-p-W5swrOFFCiOcc
A tour Group booking Charter flights on Avianca has brought in weekly flights successfully!  You need to be flexible because sometimes a flight is delayed or reschedule but at least you can come and go now.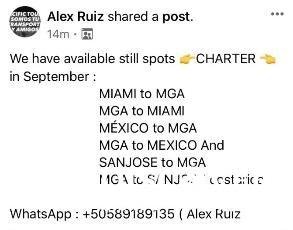 And here is a flight schedule posted on Facebook two days ago: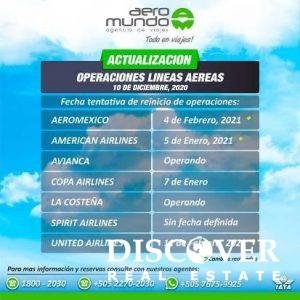 Donate to a great school
Escuela Adelante
Help build a campus where ALL children, local and foreigner, can receive an excellent bilingual education.  They are currently raising funds to expand their current campus with a dynamic 6 classroom primary school with rooftop terraces and outdoor shared learning spaces.  To donate, click on this link:  https://www.globalgiving.org/projects/education-in-nicaragua/?fbclid=IwAR2Jj70mqiYSpdMvpnkAaTrhx0vxeNPXz2lTY_GWbkaW9AeG_SZixumIBH4 
Discover Real Estate YouTube Page
I post 3-4 videos a week from around town, activities, or properties
Check out my videos on my YouTube page for updates and views around SJDS including hurricane relief videos, Thanksgiving in Nicaragua at a Canadian Owned Restaurant, hiking, La Costena Run, etc.: https://www.youtube.com/channel/UC_FK8vBLE0c4chsWvVkEY3g/videos
Referrals & Reviews
Thank You!
I've had several clients refer me to their friends which is the greatest compliment you can give me and I pay referral fees!  In this difficult market, I need all the referrals and reviews I can get to help boost my website ranking on Google and put some money in my pocket.  I won't lie, it hasn't been an easy year and I'm working on new ways to attract clients so…..please…..help me hang in here until the market turns around and the airlines can come and go easily.
Dash Cams
Police Stops
An expat posted an interesting police interaction on Facebook this month which I also shared on my Facebook page.  When the police realized his dash cam was recording, they became very professional and didn't try to hit them up for a bribe!  Now all I need is a dash cam!
Bank of America
Wire Transfers
Bank of America, at this time, can't send wire transfers to Bancentro/Lafise because of transparency rules regarding bank fees.  Hopefully they will get it fixed soon but Chase, Wells Fargo, and I'm sure several others can still send money, no problem.
Opening a Bank Account?
Need help?
You can utilize Heylin Rodriguez, formerly with Bancentro/Lafise in San Juan del Sur as your personal assistant to help you open your account.  Contact her via WhatsApp at +505-8634-8094
3D Design, Remodeling, & Construction
Bilingual Engineer
If you're looking for design services, want to know what your house will look like with a room, pool, or deck addition, or need remodeling or construction services, please contact Ricardo Vargas on WhatsApp +505-7665-7407 or by email:  Ricardo Vargas ([email protected])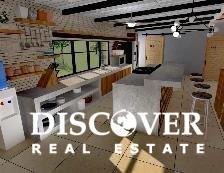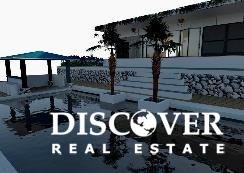 Want to ship stuff to Nicaragua?
An easier way!
You can bring items in through a freight forwarder such as Optima Cargo which comes highly recommended by several people!
https://www.optimacargo.net/index.php/component/content/category/79-contacto
And for a little humor – Have a Merry Christmas and a Happy New Year!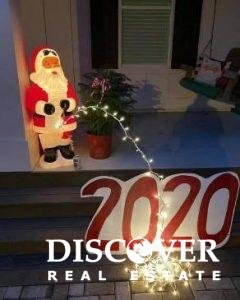 Pats on the Back
Our team helps with everything; it isn't just all me!
Hola Natalie,
I hope you are doing well during this extended rainy season.
Thank you for the updates that you send out, I always look forward to hearing news of SJDS and Nicaragua!
Thank you again for your updates and positivity!
Saludos, Stephan
Thanks for the update Natalie. The hurricane did a lot of damage but I am glad it did not destroy SJDS. Take care.
Doug
After answering some medical insurance questions I was sent this reply:  Natalie, you are a one of a kind real estate agent, I remember you being so helpful when I first met you seven years ago.
Take Care  Bart
Looking for a Rental?  We now accept credit cards for a rental reservation!
We Have Vacation, Short Term, and Long Term Rentals Available
Here is a great one bedroom very secure Casita with a fantastic screened in patio and great internet for rent on the point between Marsella & Maderas beaches.  $480 a month for short or long term.
  
Need Furniture – Help Support Locals
Come by the office!
They made the furniture in the photo above!  And we have several small items that will make great Christmas Gifts in the office.  By selling custom made wooden furniture, wine racks, shelves, cutting boards, serving trays, etc., we are keeping workers employed so they can support their families during these difficult times.  Thank you to the clients who have already purchased furniture; you are their heroes!  I can send you photos/videos of the custom made wooden furniture and accessories here on display at the office or they can make what you want.  Give them a photo and they can duplicate it J
We Have Over 300 Listings – Below are only the featured listings for this month!
Go to www.discoversjds.com to see more!
Type reduced or bargain in the keyword box, or whatever you are looking for,
And quickly find all the properties that match!
Hotel La Terracita San Juan Del Sur Nicaragua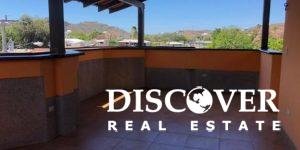 Hotel La Terracita has 7 rooms fully equipped with air conditioning, TV's, and private bathrooms for each room. It is located on the main street of San Juan del Sur, Nicaragua one block from the beach. This central location makes walking to all the amenities of San Juan del Sur super easy and convenient for your guests.  The building can be used as a hotel, hostel, or office spaces.
The three-story building has a total of 300 square meters of construction, 100 square meters per floor.  Built with foundations of continuous reinforced concrete footings, double grill around the perimeter and cross sections of the building.    Constructive system of concrete blocks, with column structures and reinforced concrete beams.  Metal beam mezzanines with reinforced concrete slabs, ceramic floors, drywall ceilings and a wood frame terrace.
The hotel has three water tanks with a capacity of 1,100 liters each.  Two tanks are on the third floor and one tank is elevated for gravity flow.  This is a very well built hotel with 1-inch water inlet with 3/4 "and 1/2" taps, grease trap for kitchen, and rainwater outlet with 6 "PVC pipe.  It is also wired for eight surveillance cameras; two for the doors to the street and two in the hallways of each floor.  Also included is wiring for modems on each floor. $294,000 reduced from $390,000  https://discoversjds.com/property/hotel-la-terracita-san-juan-del-sur-nicaragua/
Casa Pluma Azul – Gorgeous Westerly Ocean View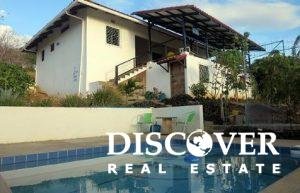 Casa Pluma Azul is an ocean view property overlooking Nacascolo Bay, just a 5 minute drive to San Juan del Sur. Residents will enjoy being close enough to the amenities of downtown, yet far enough to escape the noise! This great location is also just a 10 minute drive from the northern beaches!
The 2,243 ft² home features 3 traditional bedrooms plus a loft, living room with sleeping accommodations, a workshop, 3 bathrooms, and 3 kitchens. The house has two sides separated by a common breezeway and porch. Cool down from the hot afternoon sun with a refreshing dip in the pool and spend the evenings taking in the beautiful sunsets from the large covered porch! The 18,173 ft² property is landscaped with a variety of fruit trees, including mangos, oranges, grape fruit and many more.  $299,999 Reduced from $325,000   https://discoversjds.com/property/casa-pluma-azul-nacascolo-area/
Casa Serenidad In El Camino Del Sol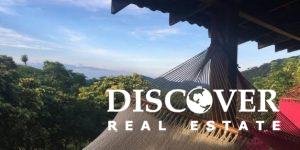 NEW ROOF & IMPROVED PARKING ACESS!!!  Casa Serenidad is a house in El Camino del Sol, a well-kept and managed gated community under NEW MANAGEMENT with a recently refurbished pool and common areas, located just 3 kilometers east from the center of San Juan del Sur. The development is located very close to the San Juan Del Sur Day School, our town's international private school.
This 2 bedroom, 2 bathroom home, has a new roof and improved driveway (in the 2nd video below) and parking but it still needs a little renovation.  The unique design gives you plenty of space between surrounding neighbors, yet close enough to feel part of a community. The interior design is amazing in that it allows natural light, and stays cool in the day (no need for air conditioning for most people most of the time) and provides a beautiful display of Nicaraguan hardwood and design. Whilst enjoying your deck you have the most amazing sunsets to discover, each day being different and absolutely spectacular. The property is surrounded with natural beauty landscaped with a mango and lime tree, many bougainvillea bushes, a nearby river, and walking trails. The birds sing and the monkeys howl nearby.
It been used as an Airbnb (account can be transferred with the sale) and a Yoga & Massage Therapy studio in the past, using the surrounding properties as rental units for larger groups. This property could easily be two independent suites even three bedrooms making it an ideal property for a family, single people, and for guests or rental income. As one of the largest lots in the development Casa Serenidad has room for multiple additional structures and can really be developed into a wonderful home or business.
As a resident of El Camino del Sol, you'll enjoy access to great community spaces including a 25 meter long pool, perfect for doing laps and a yoga platform overlooking the pool. You will love the peaceful community connected to nature including walking trails throughout the property and the amazing valley views and sunsets. Casa Serenidad is ideally situated with the lower part of the lot connecting to the pool area.
Conveniently located between all the main beaches Play San Juan del Sur, Remanso, Maderas, and Yankee, this gorgeous, spacious, peaceful home is ready for its next owner.   Video of improved pool, new roof, and improved driveway:  https://www.youtube.com/watch?v=nP7Y3AbVXbs   $84,000 Bargain!  https://discoversjds.com/property/casa-serenidad-in-el-camino-del-sol-2/
Hillside Property with Road Access Above and Below In Vista Azul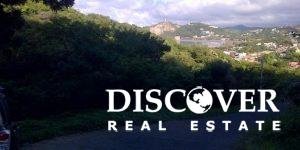 3 lot property for sale in Vista Azul just before the entrance to Paradise Bay, overlooking San Juan del Sur. This property has great potential for building low-middle end apartments, where residents would enjoy extremely easy walking access to town. Lot 4 is a 500 m² lot without ocean views priced at $26,000 reduced from $37,500.  Lots 1 & 2 are both 800 m² ocean view lots, each for $42,000 reduced from $60,000
Some development ideas include 2 levels below the upper road, and 2 or 3 levels up from the lower road. Construction could be a mix of apartments and studios, 1 bedroom, 2 bedrooms, and off street parking space. $26,000 & $42,000 Reduced!  https://discoversjds.com/property/hillside-lot-with-road-access-above-and-below/
Secluded Oceanfront Lot for Sale at Playa Remanso
The house is a rendering of what the current owner "was" considering building.  Beautiful secluded oceanfront lot for sale at Playa Remanso, located 20 minutes south of San Juan del Sur. This 700 m² lot is ready to build, with road frontage and access to city water and electrical hookups. Featuring a gentle slope towards the ocean, there is potential to build up the 3 level house. A natural pathway also leads down to the ocean.  Also included in this are floor plans and a rendering of what the owners "were" going to build but never did.  This can give you a good idea of what you can do with this fantastic lot!
The home owner's association guidelines for the area state that only 70% of the property can be used for construction of a dwelling. The remaining 30% must be kept as a green area. These rules are in place to allow for better coexistence between neighbors, keeping individual properties feeling secluded and private.
Contact us today to find out more about lot #6 a secluded ocean front lot, the perfect place to build your dream Nicaraguan getaway, where you will enjoy unlimited sunsets and relax to the sound of the ocean waves!  $99,400   https://discoversjds.com/property/remanso-secluded-oceanfront-lot/
Paradise Bay Ridge Lots R16-R20 1.5 Acres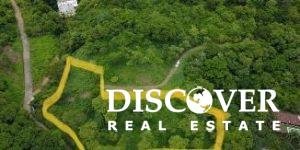 The Paradise Bay Ridge Lots of R16-R20 are approximately 1,200 square meters each or about 1.5 acres total.  These 5 lots are being sold as a group perfect for your personal estate, condo, or housing project and at $30 per square meter, you can't beat the price or the bargain!
Paradise Bay Ridge Lots offer great views over the town of San Juan del Sur and along the northern coastline to the northern beaches, and to the Statue of Jesus. These lots offer amazing night time views of San Juan del Sur and Pacific Marlin with all the twinkling lights.
The lots are approximately 6,000 square meters in size offering fantastic northwest views from the entire lot.  Access them through Paradise Bay or there might be another access via neighboring land as electric and water are accessible right beside lot R16.
This is the perfect lot to build your personal residence very close to town but just far enough away to escape the noise!  All of San Juan del Sur's amenities will be at your fingertips but you'll have lots of privacy on this 1.5 acre group of 5 lots.
Owner financing is available for qualified individuals.
Ask today for more details on Paradise Bay Ridge Lots R-3 in Paradise Bay.  Build your dream home and start a new life in Paradise today!  $180,000 for all 5 lots!  Only $30 per sq. meter!!!  https://discoversjds.com/property/paradise-bay-ridge-lots-r16-r20-1-5-acres/
Hacienda El Camino Del Sol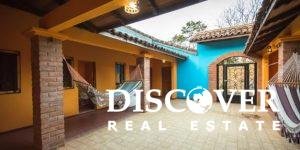 Hacienda El Camino del Sol occupies the best lot in this yoga community with valley and ocean views.  This large one story 6 bedroom 4 bath home with a 2 car garage that can be converted into a dorm room is perfect for a large family or run it as a B&B or Boutique Hotel sleeping up to 20 people.
With a total of 3,400 square feet (2,950 interior and another 450 courtyard) you have ample space in this Hacienda style home on a ¾ acre lot.
See the listing for more details on this great house!
Please inquire today for more information.  $329,000 Reduced from $349,000   https://discoversjds.com/property/hacienda-el-camino-del-sol/
Container House with a Huge Patio Perfect for Yoga!
Check out the recent video I took on Friday of this container home that now looks lush with landscaping compared to the photos in the listing!    https://www.youtube.com/watch?v=0R1g63-hlRg   This 2 or 3 bedroom 2.5 bathroom house is located in Rancho Papayal near TreeCasa, just north of San Juan del Sur, off the Chocolata Road. This Eco construction is built from 5 year old shipping containers and the fire proof design can also handle earthquakes.
The first floor features 1,600 ft² of enclosed living space. The open concept kitchen, dining and living areas boast incredible expansive views through the 72′ x 9′ high, 8mm safety glass walls. All the windows and doors have screens so you can enjoy a refreshing breeze while you take in the views. Fast satellite internet and TV, as well as a Connolly pool table are included for your entertainment.
The entire second floor is a 1,600 ft² roof top patio which provides a 180° view of several bays north and south to Costa Rica. The patio is purposed to keep the remainder of the house cool, and would be perfect to use as a yoga deck. The entire construction is welded reinforced steel without screws. The 4″ steel is anchored in the concrete driveway and sidewalks. Underneath the house is 800 ft² covered parking space. Outside you'll find a large pool with LED multi-color lights and 4 built in bar stools. The pool has a sand filter pump system.  $180,000 Reduced from $249,000!  https://discoversjds.com/property/se-vende-bella-casa-en-san-juan-del-sur/
Quiet House In Barrio Nuevo, San Juan Del Sur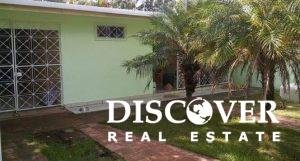 Quiet house for sale in Barrio Nuevo at the end of a dead end street with vacant land across from you and lovely neighbors.  Barrio Nuevo is located on the left, before the entry to Villas de Palermo on the way out of town.  Enjoy the privacy in a well-kept walled in garden all close to the new hospital.  Walk to the restaurant in Villas de Palermo or one of the many local restaurants and small stores.
This quiet house has three bedrooms, three bathrooms, screens on the windows, ceiling fans, air-conditioners, large water storage tanks, pressurized water system, and a double gated covered garage. It's close enough to town to walk but far enough away from the noise to sleep.  Easily walk to the Pali or out to the main road to catch a taxi; no car is needed if you prefer to keep life simple.  Walk into town and get a taxi home with your groceries for a healthy retirement lifestyle.
Typically this house is rented out long term to travelers, surfers, and/or residents choosing to live in Nicaragua full time.  It would also make a great family house since it has 3 bedrooms for anyone who wishes to live here and send their children to the San Juan del Sur Day School or Escuela Adelante; the two schools who cater to foreign children.  San Juan del Sur is the perfect place to raise your children with the fast growing group of expats living their best lives.  Or it would make a perfect retirement home with plenty of space for your family to visit.
The new access road to the hospital passes close by to this house which also makes connecting to the Chocolata Road easier on your way to the surfing beaches.  $80,000 Reduced from $150,000   https://discoversjds.com/property/quiet-house-barrio-nuevo-san-juan-del-sur/
Casa Guayacan South of Playa Hermosa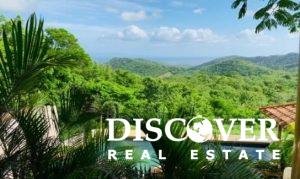 Casa Guayacan is a delightfully private, Mediterranean-style villa set on approximately four acres and conveniently located a short, ten-minute drive south on a clean, safe, paved road from the hip, friendly beach-town of San Juan del Sur, Nicaragua.  Built among lush, tropical gardens perched high on a hill, above the jungle, the one bedroom air conditioned villa with separate one-bedroom Casita Colibri enjoys magnificent panoramic valley and ocean views stretching out over 100 km along Nicaragua's stunning "Emerald Coastline."   The hidden cave and waterfall cascading into the pool beckons you to cool off in the 30-foot long infinity-like swimming pool with a swim up bar.
The Casa Guayacan includes a dressing room, master bathroom with large outdoor garden shower, fully equipped kitchen with granite counter tops, and a large lounge area with two queen sized futon beds.  Enjoy a romantic dinner for two on the outdoor covered patio adjacent to a custom built water fall and take in the world famous Pacific Ocean overlooking the private pool and terrace.  Or you can eat indoors at the kitchen bar area.
Casita Colibri, located below and out of site from Casa Guayacan, is a small compact one bedroom casita with a small but perfectly functioning kitchen which is perfect for rentals, guests, etc.  Casita Colibri also includes a great rancho with an outdoor dining area and lounge space with valley and Pacific Ocean views.
Nicaragua's number one beach, the 2 km-long cream colored sandy beach of Playa Hermosa is a short 10 minute drive down the hill where you will find surfing lessons, swimming, or lots of hammocks under rustic ranchos to chill out in, snooze, read or just relax.  The beach restaurant serves great food and the cocktail bar is always open!
Another plus is this property is beside and connected to Villa Loma B&B.  You can enjoy meals there and/or put the casa or casita under their rental management as long as it remains a B&B.  Only $259,000 Reduced from $299,000 for 2 houses and 4 acres!!!  https://discoversjds.com/property/casa-guayacan-casita-colibri-south-of-playa-hermosa/
If you don't see what you are looking for on our website, please email us!
We have many "unofficial or unadvertised" listings

Stay Safe & Healthy!