For Sale
$390,000 Bargain - Business
Hotel La Terracita  has 7 rooms fully equipped with air conditioning, TV's, and private bathrooms for each room. It is located on the main street of San Juan del Sur, Nicaragua one block from the beach. This central location makes walking to all the amenities of San Juan del Sur super easy and convenient for your guests.  The building can be used as a hotel, hostel, or office.
The three-story building has a total of 300 square meters of construction, 100 square meters per floor.  Built with foundations of continuous reinforced concrete footings, double grill around the perimeter and cross sections of the building.    Constructive system of concrete blocks, with column structures and reinforced concrete beams.  Metal beam mezzanines with reinforced concrete slabs, ceramic floors, drywall ceilings and a wood frame terrace.
The first floor entrance has a reception area and living area which opens into a small courtyard in the center for ventilation on all three floors.  The first floor also has two hotel rooms; a room facing the street with space for two double beds and a kitchenette plus a small  hotel room with a single bed.  There is a full kitchen to prepare meals in, half bathroom, electric room with two panels, one for 110 volt circuits and one for 220 volt circuits.  Also on the first floor is a laundry room with an outside area to hang sheets and storage under the stairs to the second floor.
The second floor has four rooms of different sizes, two rooms facing the street where two double beds fit in each room, a room for two queen beds plus a single bed, and finally a room for a single bed.  Also on this floor is a small storage closet and a patio looking into the courtyard on the first floor.
The third floor only has one room which accommodates a queen size bed and a single bed.  The rest of the third floor is a multi use room or common area that also looks into the courtyard on the first floor opens up to a large terrace with with lots of outlets and a small bar overlooking the street.  The room also includes a full bathroom and urinal for the convenience of hotel clients.
The hotel has three water tanks with a capacity of 1,100 liters each.  Two tanks are on the third floor and one tank is elevated for gravity flow.  This is a very well built hotel with 1-inch water inlet with 3/4 "and 1/2" taps, grease trap for kitchen, and rainwater outlet with 6 "PVC pipe.  It is also wired for eight surveillance cameras; two for the doors to the street and two in the hallways of each floor.  Also included is wiring for modems on each floor.
The distribution of beds corresponds to using the building as a hotel however you could easily add bunk beds if you prefer more of a hostel lodging service. 
Inquire today for more information on Hotel La Terracita with a central location perfect for tourism!
Features
Sub Properties
$495,000 Partial Owner Financing May Be Available - House
Kawana Beach House on Playa Marsella is a beautiful 3 bedroom beachfront villa on Nicaragua's gorgeous Pacific Coast.  Located on a…
More Details
Agent Jean Carlos Sandino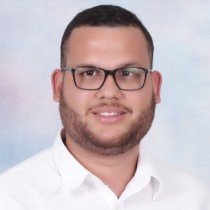 Contact