Property ID : 7341
For Sale
$80,000 to $250,900 - Owner Financing is Available - House
Las Escadas is a development at the entrance to San Juan del Sur, offering comfortable, open floor plan apartments and great amenities. Conveniently located just 2 km from the center of town, this is an ideal space for someone looking to escape the busyness of town, yet still be within a close proximity to the amenities. This also gives the development's apartments great rental potential.
Units are available as 1 bedroom studios, 2 bedroom apartments, and 2 bedroom 2 story townhouses. Prices range between $59,900 to $250,900, with owner financing options available.
Walking tour of Las Escadas Condos:
Current amenities included in the low monthly HOA fees are a large salt water pool (healthier for you and the environment!) with plenty of covered and uncovered patio space and seating, a rancho with a BBQ and seating, and a laundry room with the capacity for 5 washer/dryer units. The 10 unit community has great plans for expansion. A third condo building is currently near completion, with plans to start the fourth building in the near future. The entire development will have 10 buildings total, with the intention for the fifth building to host a restaurant by the pool. Ample parking space is provided. There is currently a fence around the pool, providing the area with privacy and protection from any surrounding construction.
The units at Las Escadas provide the perfect opportunity for those looking to retire in the near future, enjoy a part time holiday home, live in full time, or invest in a property for rental income. The location, combined with the amenities of the development, as well as access to the neighbouring Salt Bar make this development appealing to both short and long term renters. Take advantage of the great deals to invest in this development early!
Click here to see the apartments that are currently available for sale and for rent. Contact us today to find out more about this great up and coming development!
---
---
---
Additional Details
1 Bedroom Studio:

40 m² | 1 Bedroom | 1 Bathroom | Kitchen | Living Room | Private Patio

2 Bedroom Upper Level:

65 m² | 2 Bedroom | 1 Bathroom | Kitchen | Living Room | Private Patio | Private Entrance

2 Bedroom Lower Level:

80 m² | 2 Bedroom | 2 Bathroom | Kitchen | Living Room | Private Patio | Private Entrance

2 Story Townhouse:

105 m² | 2 Bedroom | 2 Bathroom | Kitchen | Living Room | Private Patio
Features
Sub Properties

EXCLUSIVE ">

For Sale

$197,000 - Land

Panoramic Ocean View Pacific Marlin – San Juan del Sur! this stunning ocean view lot is in the exclusive neighborhood…

More Details

Agent Natalie Sullivan

"I love my life... Come join me! is what you frequently hear…
Know More

Contact
Similar Properties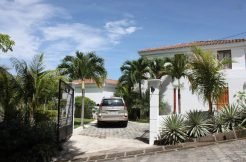 This Prestigious Pacific Marlin House is stunning with three… More Details
$595,000
Remanso Hills Forested Views is a beautifully forested 2.75… More Details
$14,900 for part or up to $37,900 for all
Casa Chill –  in El Encanto del Sur is… More Details
$499,000