No Place is Perfect
January Updates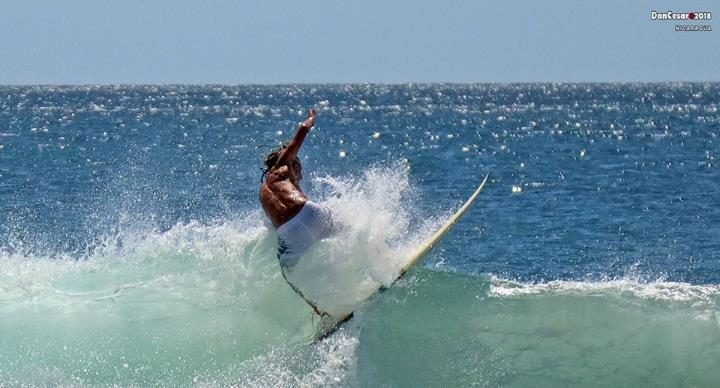 Canada, Germany, and Austria have lowered their travel warning levels; reservations are coming in! Time to book your surf trip!!! Photo credits to Dan and Cesar
What's Happening
From this crisis, I have learned that no country is perfect especially these days. It seems like every country is experiencing various different problems related to either their president's actions, their economy, their tight regulations, or their severe weather. Nicaragua is far from perfect either but at least San Juan del Sur continues to be in a little paradise bubble far away from the politics of Managua. Many tourists lately have made similar comments along the line of "if you didn't know there was a political problem in Nicaragua, you wouldn't have any idea".  
Tourism is picking up especially over the holiday season! I was very busy showing property on both Christmas Eve morning and New Year's Eve morning, and thankfully walk in clients have picked up again!  People are buying up the bargains so now is the time to buy that bargain you have had your eye on before prices go back up! Type the word reduced into the key word box on our website and all properties with a reduced price will show.
$90 per month for health insurance for Ricardo, myself, and his children at the new Military Hospital! Many Nicaraguans are praising the new hospital because it is less expensive than Vivian Pellas so I decided to check it out. For $90 a month, you get coverage for yourself, your spouse or live-in partner, and the policyholder's minor children. Medical appointments including an annual checkup, basic tests including blood work and ultrasounds, basic medicine, basic surgery, orthopedics, gynecological, emergency room services, dentistry, and 5 days of hospitalization are all covered 100%!  There is an extra charge for specialty services, special medicine, or extra days in the hospital but at a discount. I will have my gallbladder and thyroid checked this week; I will let you know how the service works in my next newsletter!
The cruise ships keep coming!  We have had three so far this month (one was unscheduled) and three more are scheduled.  
Time to Get Smoking!
Did you know Nicaragua is famous for producing top quality award winning cigars? According to Cigar Aficionado Nicaragua holds the record for most No. 1 cigars. Seven of the 15 cigars named No. 1 by Cigar Aficionado, or 46.7 percent, were rolled in Nicaragua and three of them were made by Padrón Cigars, which holds the record for most No. 1 cigars by any company according to this article. This "Best Buy" list also features many cigars from Nicaragua. 
To experience hand rolling your own cigars visit Mombacho Cigars in Granada, Calle Atravesada, Casa Favilli, 1 block South of Park Sandino, Granada 43000, 2552 2945.
Security Idea
Here in Nicaragua it is often a good idea to have security bars on your home depending on its location so… why not make them pretty!!  Here is a brilliant idea I recently saw online that I would love to see someone use:
The MLS System is Coming!!!
I have hired an assistant, Alice Forsyth, to improve our current website listings and she already has us on the first page of Google depending on the key word you use to search. Alice also has a great camera and photo editing programs so let us know if you want to pay $75 to get updated photos of your property before everything turns brown. We will be contacting all of our listings soon in preparation to transition you into the MLS system. However, in the meantime look for some great improvements on our website.
Our 2ᶮᵈ Bilingual School to Own Their Own Property
Escuela Adelante will host their launch party on January 14 for the opening of their new school location. This is another great school catering to foreign children and Nicaraguans alike. Check out their Facebook page for more information.
Nice Comment on my Last Email
"My name is Sarah; I've been following your emails about the situation down there for a while. A big thank you for doing that, by the way!  I visited Nica a few years ago and fell in love, so to have these updates were priceless. Also, congratulations on your first sale as owner!!"
Like to Golf?
Hacienda Iguana Golf Course is only about 90 minutes from SJDS on all paved roads!  So… if the lack of a decent golf course within a reasonable distance has been keeping you from investing/retiring to Nicaragua, it is time to reconsider and check them out!
The Hospital is Almost Finished! 
Still not sure when the hospital will open but here are my latest photos.  Interior streets are paved, concrete sidewalks are installed, railings are in place, doors and windows are in place; it looks finished from the exterior.
Rental Space Available
La Dolce Vida hotel has been purchased and remodelled. Now there are commercial rental spaces available on the first floor! With a total combined availability of 6,000 ft2 or 555 m2 you have the ability to run almost any type of business. Rent the entire space or just a portion.
Deal on a Brand New Vehicle!!!
A friend of mine who lives in Managua purchased a 2019 Nissan Frontier NP300 4×4 standard transmission diesel truck four months ago that only has 3,000 kilometers on it. He has since moved to Milwaukee with his wife who is from there and they want to sell their truck. He paid $25,500 and wants $21,000. Ask me for details.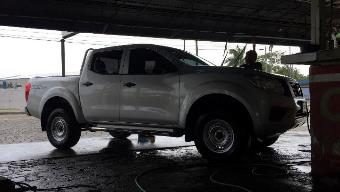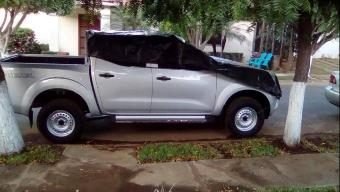 New Requirements for Property Sellers
Now when you have a buyer for your property, you need to issue a Power of Attorney for the buyer's attorney to do the title search on your property. I HIGHLY SUGGEST issuing a POA to your attorney, or assigned person, the next time you are in Nicaragua to expedite the sales process! Sergio Corrales at Corrales & Associates will be happy to help you complete this process if you are in or out of Nicaragua.
Yellow Fever Vaccinations!
If you are traveling from any of these countries, and you are traveling to Nicaragua, you must have a certificate proving you have been vaccinated against Yellow Fever or you will be denied entry into Nicaragua!!! 
Argentina, Bolivia, Brasil, Colombia, Ecuador, French Guyana, Panamá, Venezuela, Paraguay and Perú. The restriction also applies to all African countries, except the Democratic Republic of the Congo, Tanzania, Sao Tome, Principe, and Somalia.
The certificate must be by the registered health authority of the country of origin and must be valid for at least 11 days prior to entering Nicaragua. For more information, click here.
---
For articles and important information about Nicaragua, visit our Facebook page!
Some of the articles this month are: 
Minimum pay increase for factory workers
A good way to transfer money
Nicaragua famous for cigars
Scenes from Nicaragua
Available rentals
Our annual Christmas Party
The Art Warehouse – Great Activities for You or Your Kids!
American Airlines is now up to three flights per day
---
Featured Investments!
Type reduced in the key word box and quickly find all the bargains on our website
In addition, type in bargain as the key word too since some properties were bargain priced from the beginning!
First Floor 2 Bedroom 2 Bathroom Condo in Convenient Location
Villas Coral Is a 3 Townhouse Complex within the Pelican Eyes Resort and Hotel
Park Avenue Villas Condo Hotel
Soon selling of individual 1 and 2 bedroom condominiums!  Park Avenue Villas is centrally located in the middle of the bay of San Juan del Sur.  Enjoy all the common amenities and the convenience of being in town!  Contact me for more details!
Villa Tamarindo Beach Front House in San Juan del Sur on Playa Marsella
Own Your Own Private Bay on the Pacific Ocean, Almost 200 Acres of Coastal Property
Large ocean-view lot in quiet area less than 10 minutes from town
We have many lots in Paradise Bay with fantastic ocean views all the way to Costa Rica and some with views back to SJDS with super easy and fast access to town.  Priced from $37,500-$80,000 – All are Bargains!!  Ask for details.
Casa Sacuanjoche – Private Impressive Ocean Front Estate in Pacific Marlin
---
We have almost 300 listings – Visit our Website Today to find your Dream!
I will present any offer you want to make!!!!
If you don't see what you are looking for on our website, please email us! We have many "unofficial or unadvertised" listings.
Cheers from sunny San Juan del Sur!