For Sale
$1,600,000 $18,390 per manzana with numerous improvements - Business, House, Land
The absolutely stunning view right in the middle of the two volcanos from the front patio of Rancho Santa Marta is unlike anything you have ever seen before.  Sunsets light up the sides of the volcanos for a magical sunset experience.
Video tour of Rancho Santa Marta:
Rancho Santa Marta is located 8.4 kilometers from the border with Costa Rica on the Pan American highway.  The owner of the property had plans to develop it with a golf course and selling off lots for houses and a small hotel along the road but he returned to Italy for business reasons.
The main house is 5 bedrooms and 5.5 bathrooms designed and decorated with an Italian flair as the owner is from Venice.  You can see one unique feature after another designed by this wonderful Italian designer.  The chandeliers are massive and unique with a rustic feel made from black metal.  The furnishings, many of which make the house as they are imported from Italy, are negotiable.
Rancho Santa Marta already sold off 3 lots to others who have also built houses on their properties but there are numerous other gorgeous view locations you could sell off or keep all for yourself.  You can start the vegetable, pork, and beef farm again or leave the land natural.  You could build the much needed golf course, only 25  minutes from San Juan del Sur, a town itching for it's own golf course!   Imagine using a driving range with an amazing view of the volcanos of Ometepe!
The possibilities are truly endless with Rancho Santa Marta!  There is an office building along the main road which could house a number of different businesses or a small private school.  Or turn the office into a home and sell it off.
Features
Sub Properties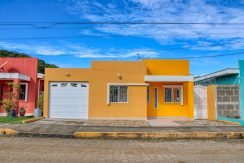 $160,000 - House
Villas SJDS, 5 minutes from the center of town is the friendly neighborhood of Villas San Juan del Sur. A…
More Details
Agent Natalie Sullivan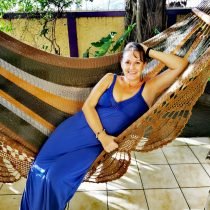 "I love my life" is what you frequently hear me say!  I absolutely love living in San Juan del Sur…
Know More
Contact