Property ID : 22159
For Sale
$120,000 - House, Land
The Vortex Camp – Unique Property 3.13 acres – San Juan del Sur! . Situated in a tranquil residential area just a short drive from the city center, this expansive 3.13-acre property offers numerous opportunities for both residential and commercial ventures.
Upon entering The Vortex Camp, you'll be greeted by a range of existing structures that serve as the foundation for your dreams. The focal point is a charming studio apartment that is ideal for short-term vacation rentals. This light and airy space has already proven to be a successful income generator, with a strategic partnership in place with a neighboring hostel.
Adjacent to the studio apartment, there is a cozy 50 m2 house constructed with sturdy blocks, awaiting your personal touch. While some finishing touches are required, the potential for customization and personalization is abundant. You can envision creating your dream home or continue using it as a welcoming retreat for visitors.
One of the highlights of the property is the bar restaurant area, which offers stunning panoramic views of the surrounding valley. This open-air space provides an unforgettable dining experience where guests can immerse themselves in the natural beauty that surrounds them.
Further exploration of The Vortex Camp reveals a large metal structure designed for retreat purposes. Although some attention is needed to restore the palm roof and add flooring, this versatile space can be transformed into a haven for yoga retreats, workshops, or other immersive experiences. The property's potential as a hub for personal growth and rejuvenation becomes evident.
The Vortex Camp is committed to sustainability and features two drilled wells that ensure a reliable water supply. The property also includes a water tank, which is awaiting the installation of a water pump for convenience and self-sufficiency.
Outside, you'll find a dedicated 1/8th lot prepared for a Potager, a vegetable garden. This space is ready for you to cultivate your own bountiful garden, providing a sustainable source of fresh produce for personal use or sharing with others.
With an attractive price of U$120,000, The Vortex Camp offers an outstanding investment opportunity for those looking to establish a thriving business or create a personal retreat. Whether you envision a captivating hostel, an immersive event venue, or a wellness retreat center, this property provides the perfect canvas to manifest your dreams.
---
---
Features
Sub Properties

EXCLUSIVE ">

For Sale

$197,000 - Land

Panoramic Ocean View Pacific Marlin – San Juan del Sur! this stunning ocean view lot is in the exclusive neighborhood…

More Details

Agent Natalie Sullivan

"I love my life... Come join me! is what you frequently hear…
Know More

Contact
Similar Properties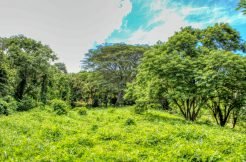 A spectacular 1.25 acres, with beautiful ocean and territorial… More Details
$48,000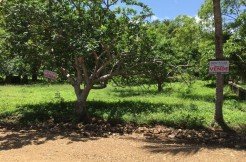 This Flat Lot #31 is located in Remaso Development… More Details
$60,000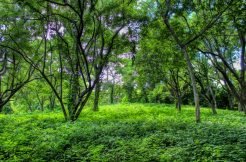 Imagine a place where birds and monkeys are the… More Details
$19,500