For Sale
$99,000 Reduced from $135,000 - House
Villa Isabella Condos are located only three short blocks from the beach (and about 50m from town's central park). This bargain priced unit, condo #1 on the 2nd floor, consists of Two Bedrooms and Two Bathrooms with a total area of just under 105 m² (approx 1125 ft²). Two separate entrances into the unit offers flexibility in how the property could be rented: Entire Unit, a 1BD/1BA w kitchen, or a 1BD/1BA hotel room (no kitchen access). Amenities include swimming pool, onsite property management, and secured parking garage. Key items to note: Unit is located far enough back from street that peace & quiet are assured, yet all aspects of San Juan del Sur are easily enjoyed since location is an easy walk to everything within town.
Villa Isabella is located in San Juan del Sur, just 450 meters from the beach,  It is dedicated to your full enjoyment of San Juan del Sur and the surrounding Pacific Coast paradise.  The  attention to detail and personal service frees you to focus on your stay, either for business or pleasure.
San Juan del Sur is a municipality and coastal town on the Pacific ocean in the Rivas department in southwest Nicaragua. It is located 140 kilometres, south of  Managua. San Juan del Sur is popular among surfers and is a vacation spot for many Nicaraguan families and foreign tourists. San Juan del Sur is a pleasant place to vacation with local Nicaraguans mixing it up with tourists, some of whom now call the area their home. Travellers are coming to San Juan del Sur from all over the globe including Europeans and Americans . It is possible for cruise ships that have missed scheduled port call to dock and offload in the area. This influx of tourism feeds many of the intrinsic tourist dependent businesses in San Juan. This includes in the case of those visiting off of a cruise ship the plentiful boutiques and restaurants in San Juan del Sur.
Features
Sub Properties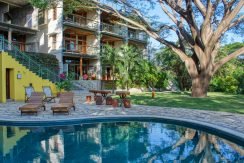 $109,000 - House
This studio apartment in La Talanguera Townhomes #101 is two blocks from the beach, under the shade of the Guanacaste…
More Details
Agent Michael Griffin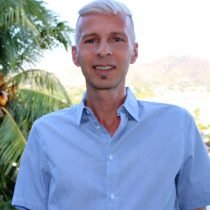 Michael Griffin is a consummate West Coaster. Originally from Los Angeles, and then a graduate of the University of Oregon…
Know More
Contact