Property ID : 7771
For Sale
$494,000 Reduced from $1,200,000 - House
$494,000 is a BARGAIN price for this fantastic property with excellent rental history. Live in one and rent the other! At this bargain price the buyer will pay all closing costs and transfer fees including the real estate commission; estimated total is $568,000.
Only $666.22 per m² or $61.75 per ft² for the stunning Casa Cooper villa in the Pelican Eyes development, located in San Juan del Sur. Literally, view paradise FROM paradise. You could not build this massive house for this asking price.
The villa consists of 2 individual units, containing a total of 4 bedrooms, 2 futons that convert into queen size beds, 2 living areas, 2 kitchens, 6 bathrooms, 3 outdoor showers, and 2 private swimming pools. This means it has the potential to be operated as a large single family unit, live in one unit and rent the other, or as a rental property comprising 2 separate but connected villas.
Vista Paraiso "A View of Paradise" (sleeps up to 10)
This luxurious villa has 3 bedrooms with a private Jacuzzi plunge pool next to the master bedroom that overlooks the peaceful valley of a working ranch. The lower entry level of the home contains three comfortable and private bedrooms. Each of these three bedrooms has a its own patio/balcony overlooking the Pacific Ocean and San Juan del Sur. All bedrooms have ensuite bathrooms with double hand painted sinks, amble closet space, TV's, a small refrigerator and small food prep spaces for coffee pots, etc. The two master suites each have a king size bed and the other bedroom has two queen size beds. Also located below the stairs into the bedrooms are several storage closets for tools and a large laundry area/break room.
The upper level of Vista Paraiso contains the large kitchen with a huge gas range and oven. The indoor eating space has a breakfast bar and a dining room table and there is a gas BBQ grill on the patio along with additional space for outdoor dining. The comfortable living room includes a flat screen television, iP TV with 500 channels, and seating for eight, including a futon that can be converted into a queen size bed. An additional full size bathroom is located off the kitchen for easy access from the kitchen and anyone sleeping on the futon. Next to the comfortable living area is a private storage are which has a stackable washer and dryer and plenty of space to lock off your personal possessions.  There is also a large covered patio with sunshades off the living room area with fantastic views of the Pacific Ocean, San Juan del Sur, and the valley to the north.
Casita Romantica (sleeps up to 4)
The master suite is located on the upper level of the home. It is a spacious room with a king size bed and private shaded patio exclusive to the room, ensuite bathroom with a walk-in hot water shower, double vanity with hand painted sinks from local artisans, and plenty of storage and hanging space, including lock-off closets for the owners personal possessions.
The lower level is in front of a private pool with views across the Palermo Valley. The pool area has lounging deck chairs and hammocks under a small thatch roofed rancho. Inside is a fully equipped kitchen, a gas range and oven, and indoor eating space. The attached comfortable lounge space includes a flat screen TV, iP TV with 500 channels, and seating for 6. The full bathroom on the lower level makes using the large queen sized futon a convenient space for extra people or easy access from the pool or kitchen.
Built from the material adobe, Casa Cooper is a cool and comfortable space, even during the heat of midday. Elevated above the town of San Juan del Sur, the casa benefits from nearly constant cooling breezes. The villa contains many modern amenities, such as air conditioning, WIFI, hot water, 500 channel iP TV, a backup generator, and 24 hour security.
Casa Cooper has been equipped with the latest technology for energy efficient operation including Sense monitors that will shut off the air-conditioning if a door or window has been open for more than 5 minutes, exterior photocell security lights that have an extremely low cost to operate, computerized Pentair Variable Speed pool pumps, automatic pool chlorinates, and a propane backup generator with an automatic 4 second delay. This house is equipped with the best of the best for efficient operation.
Although Casa Cooper is located within Pelican Eyes, it is a separate property from the resort, with deeded access. They currently choose to pay $50 a month to use the resort pools; this is not mandatory if you do not want access to the resort pools. Currently Casa Cooper is not part of the Pelican Eyes HOA, however there is an option to join at any time, with a monthly HOA fee of $330.
There is also onsite bodega for laundry services stocked with extras of everything and many tools that are all included in the sale. Currently, the bargain villa is generating in excess of $40,000 per year in rental income. The average monthly costs to run it as a rental is $3,000 and if you live in it yourself around $1,500.
Contact us today to ensure you don't miss the opportunity to own this one of a kind luxury villa!
---
---
This listing is exclusive to Discover Real Estate San Juan del Sur.
Features
Sub Properties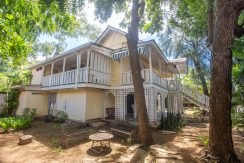 $550,000 - House
Historical Casa Mimi in San Juan del Sur is ready for you to acquire one of the most iconic buildings…
More Details
Agent Natalie Sullivan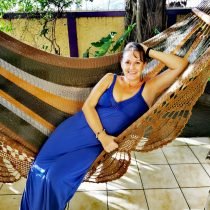 "I love my life" is what you frequently hear me say!  I absolutely love living in San Juan del Sur…
Know More
Contact