For Sale
$389,000 - House
This huge home is angeled towards the bay and town of San Juan del Sur, providing breathtaking views of the ocean and surrounding area.  The dedicated parking area leads to the fenced entrance, opening up to the large pool and patio area.  The home's first level has an ample wrap-around terrace overlooking the pool and outward towards the ocean. Five of the six bedrooms are accessed via the terrace, providing easy access and open shaded areas for enjoying the home. Each bedroom has its own A/C unit and full bathroom, allowing them to be used independently from the main home if desired.  The living room has enormous windows which allow natural light to fill the comfortable space while also showcasing the impressive surroundings.
The master bedroom sits above the living & dining area, independently on the second level, and has a sizeable balcony with breathtaking views.  Whether having your morning coffee, exercising, or enjoying the sunset, the private balcony will be one of your favorite parts of the home.  Windows in the master bedroom capture the famous Jesus de La Misericordia Statue in its incredible landscape.   The master bedroom has a perfect level of privacy and distance from the main area of the home, creating a splendid space for an owner or manager who wants to rent one or all of the five bedrooms on the first level of the property.
The property also boasts four reserve water tanks with a pumping system that provides over 10,000 liters of backup water for the home.
Situated in the hills of La Talaguera surrounding the bay of San Juan del Sur, this home sits on one of the highest points in the area.  The location is ideal due to its proximity to the beach of San Juan del Sur and the town itself.  Peacefulness and serenity are achieved in the home while being minutes away from the rich amenities of town.
Features
Sub Properties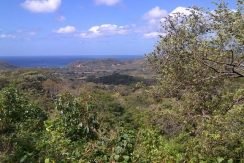 $39,000 - $52,000 - Land
Rancho Papayal Lots are located just 2 miles from San Juan del Sur around 3.8 kilometers off the main highway…
More Details
Agent Rendy Anderson
Contact