For Sale
$950,000 Reduced from $985,000 - Business, House
This gorgeous Acuarela modern house is the spec home for the Acuarela development, formerly known as Pacific Turtle. The house consists of 6 bedrooms, 6 bathrooms, a large living room, dining area, multiple open spaces, a terrace, covered parking, and a double edge infinity pool. Modern decor, furniture, and artwork is found throughout the house. Outside, bordering the infinity pool, a sunken covered lounge area provides the perfect place to entertain family and friends while you take in the beautiful views overlooking San Juan del Sur.
Attention to detail is evident in every room.  The spacious well equipped kitchen features upper cabinets with hydraulic hinges, a double oven, dishwasher, wine cooler, extra large refrigerator, and ice maker.   Each of the 6 bedrooms has an en suite bathroom and closet spaces including extra closets along the hallway.  Also included is a large utility room with a washer and dryer and central air conditioning.
Recessed lighting, ceiling fans, and great open spaces is the central theme of this modern house with stunning views of San Juan del Sur and the Pacific Ocean.  You can easily walk into town and the beach front restaurants in less than 10 minutes but yet you are above and removed from much of the town's noise.
Acuarela is a development site in the heart of San Juan del Sur, on the hill to the south of Pelican Eyes. It offers gorgeous Pacific Ocean and valley views from all levels of the development. It has all paved internal roads with underground utilities including Fiber Optic internet and is connected to city water and sewer. All Building sites have been leveled off and are ready for construction.
With easy access to all of San Juan del Sur's many amenities, this spectacular 400 m² house is fully furnished ready to be occupied and enjoyed. Contact us today to find out more about purchasing this home, or building your own Acuarela modern house on one of the other lots in the development!
Once the photos have loaded, click on a photo and then drag your mouse, left, right, up, or down to see the entire room or outside area.
Features
Sub Properties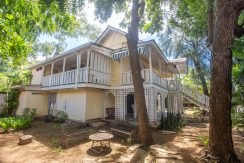 $550,000 - House
Historical Casa Mimi in San Juan del Sur is ready for you to acquire one of the most iconic buildings…
More Details
Agent Natalie Sullivan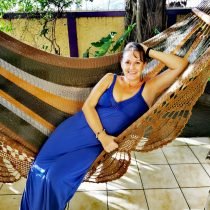 "I love my life" is what you frequently hear me say!  I absolutely love living in San Juan del Sur…
Know More
Contact