Property ID : 10805
For Sale
$675,000 Reduced from $825,000 - House
As featured on Better Homes and Gardens, Casa Tresoro is a magnificent home in the gated community of Pacific Marlin has been modernly designed and decorated. The polished aluminum construction gives the home a contemporary look. The infinity edge pool and expansive terraces create an ideal space for a relaxing massage, yoga, or ballroom dancing. The pool's waterfall overlooks the bay and falls to the lower level of the two level patio.  Solar electronic lights surround the deck and patio.
Video tour of Casa Tresoro, check out the recently refinished pool:
The  contemporary home's 3 bedrooms and 3.5 bathrooms are massive and the property allows space to build more. One bedroom is detached from the house and is ideal for a home office. Ample parking space is provided and there is room to add more if needed. The current owner will gladly oversee the construction of any home additions.
The fully furnished home is turnkey and is currently generating rental income.
Additional Covered Double Car Parking  & Extension of 2 Bedrooms and 2 Bathrooms  : Ocean Facing.  
The owner has commissioned 3D plan visuals of these additions to the house so that it becomes a 5 bedroom and 6 bathroom home with ample parking facilities.  The designs reflect the same architectural  features of the existing home.
Costs for the additional parking quote : $15,000 to $20,000.
Costs for the additional bedrooms and bathrooms are estimated to be from $20,000 to $30,000. Bedrooms will have full height glass wall frontages with glass patio doors and private terraces.  Bedrooms will have cantilever roof line front extensions in design.
Bedrooms are 18 x 15 ft and 20 x 15 ft.
Bathrooms are both 7 x 15 ft.
Terraces are 15 x 4 and 15 x 6 ft.
Entire Construction Footprint Plan Size  :  24 x 30 ft. 
(720 sq ft double car  parking & 720 sq ft additional home interior).
Features
Sub Properties
$1,600,000 $18,390 per manzana with numerous improvements - Business, House, Land
The absolutely stunning view right in the middle of the two volcanos from the front patio of Rancho Santa Marta…
More Details
Agent Natalie Sullivan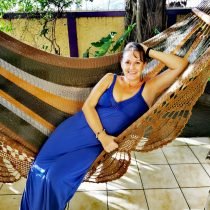 "I love my life" is what you frequently hear me say!  I absolutely love living in San Juan del Sur…
Know More
Contact