For Sale
$299,000 Reduced from $399,000 - House
Casa Domos, a beautifully unique home where minimalism and luxury meet in the middle of a secluded jungle paradise.
Casa Domos is Nicaragua's first and only ocean view super adobe dome villa. Constructed from natural and locally-sourced materials, the organic style of earthbag construction features two spacious 3-dome living suites. Each 3-dome suite has its own private entrance, king-sized bedroom with 19-foot ceilings, air-conditioning, giant bathroom with rainfall shower, and magical ocean views from every six-foot custom window. In the center of the dome suites is a spacious kitchen, half-bath, laundry room, and indoor lounge.
Wander outside onto the Casa Domos spacious patio and you'll find your own private pool and outdoor lounge area with covered and uncovered patio areas.  Casa Domos features panoramic and unobstructed views of the Pacific Ocean from a grand altitude. Enjoy a dazzling new sunset every evening and fall asleep to the sounds of tropical birds, howler monkeys, and the ocean waves.
Casa Domos is a place unlike any other that allows you to disconnect from the busy world and reconnect with yourself.
Casa Domos is located in the community formerly known as Playa Yankee and now called Vistas del Mar about 30 minutes south of San Juan del Sur.  The closest village is Escamequita where you can find a few restaurants, stores, and the new development of Big Sky with their very impressive horse stables.  Big Sky is really changing the face of the community by attracting more services, restaurants, businesses to accommodate their buyers, etc.
Features
Sub Properties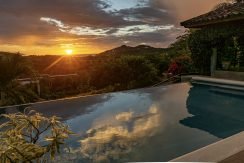 $469,000 - House
CASA MIA – Lomas de Palermo This one of a kind Colonial Style 3 bedroom home is ready to make…
More Details
Agent Michael Griffin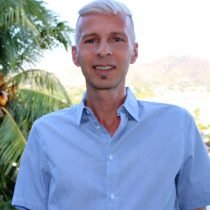 Michael Griffin is a consummate West Coaster. Originally from Los Angeles, and then a graduate of the University of Oregon…
Know More
Contact