Property ID : 22078
For Sale
$695,000 - Business, House
The only oceanfront hotel with direct unobstructed access to the beach. This fixer property is for the do-er, the grand-planner, the imaginative. Everything is in place to turn the page to the 21st century.  Easily reimagined as a boutique hotel, or the only beach front hostal, or get creative with an apartment conversion to fit the growing long-term demographic. The front lobby and veranda are destined for the trendy see and be seen crowd.
The most visible, highly trafficked, and desirable location in San Juan del Sur on the main drive, in front of the beach volleyball courts. Every day is a spectacle of activities enjoyed from the veranda – sport events, concerts, shoppers, beachgoers. Utilize the visibility for exposure, offer seasonal goods or equipment rentals, generate premium revenue for ocean view suites. A rare street to street lot offers secured parking for up to 7 cars in back. Expand on the vacant parking lot to add more rooms, or offer private parking or staging during events, or build the town's only storage facility in the vacant space. In front, diversify one's income with the best people-watching café in the daytime, and an elegant cocktail bar in the evenings. There are so many possibilities!
Currently providing 9 bedrooms, 7 bathrooms, and a modern kitchen for food services and staff. As cosmetic fixer, an imaginative person has the opportunity to turn the property into the hottest hotel in town. Throw open the front doors, set the tables and chairs, and watch the guests walk in.
All in all, the rarest of opportunities on location alone to observe, imagine and transform this pink pelican into a town treasure!
For more information on this property, to arrange a private tour, or to talk to one of San Juan del Sur's most experienced Brokers, please contact us today.
---
---
Features
Sub Properties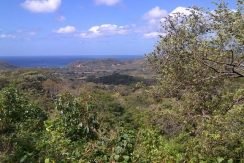 $39,000 - $52,000 - Land
Rancho Papayal Lots are located just 2 miles from San Juan del Sur around 3.8 kilometers off the main highway…
More Details
Agent Michael Griffin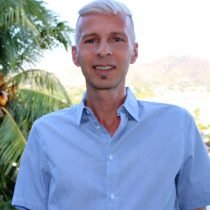 Michael Griffin is a consummate West Coaster. Originally from Los Angeles, and then a graduate of the University of Oregon…
Know More
Contact