Semana Santa Rentals – San Juan del Sur
With Semana Santa (April 14-20) fast approaching, now is the time to book your holiday rental! We have options to suit a variety of holiday plans in the San Juan del Sur area. Whether you're looking for a small apartment, or an entire villa to entertain a large group of family and friends, be on the beach, or in the center of town, we have a place for you!
Below you'll find a list of our available properties. If you don't find what you're looking for here, send us a message and we will use our network of contacts to help you find the perfect place to spend your holiday!
---
Casa Bella Bahia is a 6 bedroom villa that sleeps 14 people, available for rent during Semana Santa. Located at the base of the Pacific Marlin development, this is the perfect place to spend the week, and still be within walking distance to the festivities in San Juan del Sur. Relax in a lounge chair by the pool, and enjoy a drink from the full bar in the outdoor living area.
Available • 4 Nights Minimum Reservation
---
Bayview Terraces is a spacious, charming, well-maintained and completely renovated 2 bedroom, 2.5 bathroom, 2 level townhouse for rent, located in the quiet La Talanguera area. Featuring a well equipped kitchen, fabulous views of the San Juan del Sur bay, and access to the pool, this house with the capacity to sleep 6-8 people gives you everything you need to enjoy your holiday!
Available • 4 Night Minimum Stay
---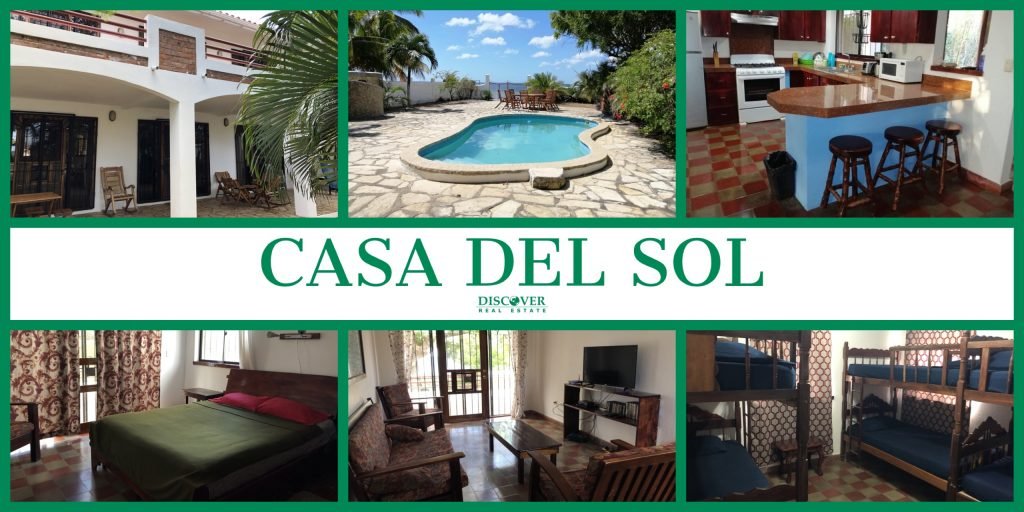 Casa Del Sol is a beautiful 4 bedroom, 3 bathroom beach house for rent, located at Playa Marsella, just north of San Juan del Sur. With one of the bedrooms featuring 6 bunk beds, this house is the perfect place to host your family and friends for an unforgettable Nicaraguan beach getaway. Relax by the pool or up on the 2nd floor balcony of this fully furnished rental, and enjoy breathtaking sunsets every night!
Available: April 14-17
---

Comfortable, open floor plan, 1 bedroom apartment available for rent in the Las Escadas development, just a 10 minute walk to the center of San Juan del Sur. The apartment is fully furnished with an equipped kitchen. Relax on the front patio, and enjoy the community salt water pool (much healthier for you, and the environment!) You also have access to a rancho, BBQ, and washing machines.
Available • 4 Nights Minimum Reservation
---
Casa Morada, located in Los Miradores is a 4 bedroom, 3 bathroom home with panoramic bay views from the patio, swimming pool and bedrooms. Relax in the open living space, with lots of comfortable seating areas, and enjoy the large kitchen and dining area. Conveniently located just 8 minutes from San Juan del Sur overlooking the beautiful Nacascolo Bay, Casa Morada is the perfect vacation home.
---
This 3 bedroom luxury home is located in the gated community of Pacific Marlin. Relax in this peaceful setting while still enjoying convenient access to San Juan del Sur, just minutes away. The contemporary home's 3 bedrooms and 3.5 bathrooms are massive. The open floor plan living area, and gourmet kitchen provide the perfect space to entertain friends and family. The infinity edge pool and expansive terraces create an ideal space for a relaxing massage, yoga, or ballroom dancing! Sit back and enjoy the view all the way to the mountains of Costa Rica, as the pool's waterfall overlooks the bay of San Juan del Sur, and falls to the lower level of the two level patio.
Available • 4 Nights Minimum Reservation
---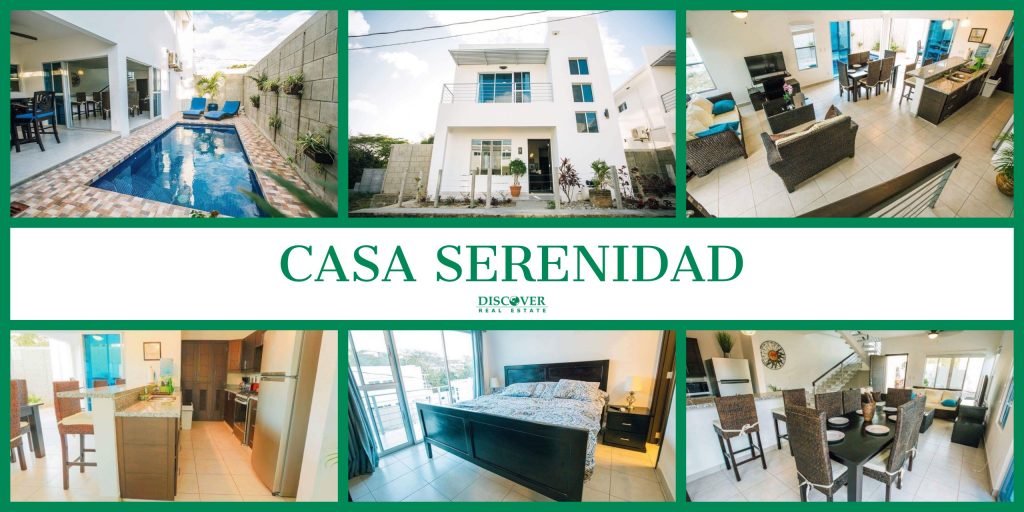 Casa Serenidad is a 3 bedroom house located in a private and gated community in the La Talanguera area of San Juan del Sur. This 2 story private home is decorated and equipped to American standards. The completely equipped kitchen includes a full size range and oven, with place settings for up to 8 people. The master bedroom and living room TVs have access to Netflix for your enjoyment. Outside there is a BBQ grill and an outdoor table to eat poolside under the covered patio. Relax by the private pool in the outdoor lounge chairs, and enjoy this tranquil setting!
Available: April 14-16, 20
---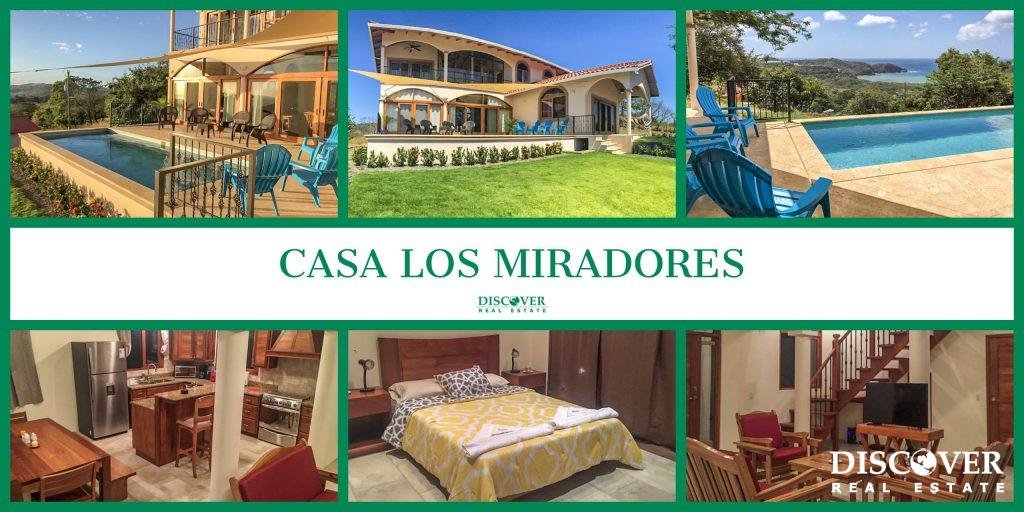 Casa Los Miradores is a 4 bedroom house available for rent during Semana Santa. With the capacity to sleep 10 people, this is the perfect house for you to spend the holiday with your family and friends. Located in the Los Miradores development, just minutes outside San Juan del Sur, you will enjoy beautiful ocean views of the Nacascolo Bay. Take advantage of the many amenities this house has to offer, including hot water, air conditioning, a fully equipped kitchen and BBQ, wifi, cable and a smart TV. Spend your afternoon relaxing by the pool and take in the fabulous views.
Available • 4 Nights Minimum Reservation
---
Want more information? Click on any of the images above and they will take you to the rental listing page for that property.
Contact us soon to ensure you get the perfect rental to celebrate Semana Santa!