Property ID : 9307
For Sale
$255,500 Reduced from $450,975 - House
Villas Coral in Pelican Eyes Residential Community is offering a huge price reduction from $1,500 per square meter to $850 per square meter!
Villas Coral in Pelican Eyes Residential Community in San Juan del Sur are newly finished townhouses within Pelican Eyes.   You can live in them full time or rent them on Airbnb.  Two of the three townhouses are still available with planned construction for a stand alone townhouse also.  All four units share a pool which is partially covered by a rancho providing shade from the hot afternoon sun. Also shared within the rancho is a bar/food prep area, pool shower and bathrooms, exercise equipment, and paved parking.
Villas Coral in Pelican Eyes townhouses contain either 3 or 4 oversized bedrooms; each with its own bathroom and either a half or full bathroom off the kitchen area.  Also included is a laundry closet to connect a stack-able washer and dryer, and closets in many of the bedrooms for the owners to lock away personal items while their house is being rented.
Enjoy total access to both the restaurants, the three swimming pools including a half olympic size lap pool, a spa, sailboat, concierge, and other services of the Pelican Eyes Resort and Hotel. The resort is located on the hill overlooking San Juan del Sur and the Pacific Ocean.  This gated development provides you easy access to town but the security and tranquility of being just above the hustle and bustle of the city.
The total size of the lot is 2,150 square meters and the townhouses average 300-345 square meters of construction for each unit.  Each three level townhouse has two balconies and one pool level patio from which to enjoy the ocean and fantastic valley views.  The kitchen and living areas are located on the top floor for the best Pacific Ocean view off the living room balcony.  The over sized master bedroom has it own very private balcony.
Also available will be rooms for drivers, nannies, or maids if you prefer to travel with your own staff.
Ask for more details today about Villas Coral in Pelican Eyes.
Features
Sub Properties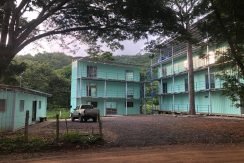 $760,000 Seller Financing is Available - Business
Casa Maya eco surf lodge is a 19 bed, 15.5 bath lodge in an unparalleled location only seconds from the…
More Details
Agent Natalie Sullivan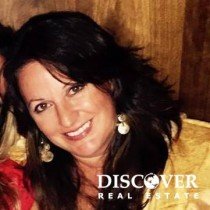 "I love my life" is what you frequently hear me say!  I absolutely love living in San Juan del Sur…
Know More
Contact