Property ID : 8706
For Sale
$270,900 - House
Talnaguera townhomes, Ocean View Townhomes surrounding a Tropical Community Green in the tranquil Talanguera townhome District.
The Talanguera Townhomes are defined by a network of shared landscapes, with the Community Green and species Guanacaste Tree at its heart.  Like a Town Square, or Campus Quad, the Green organizes the buildings that surround it; where landscape and architecture act as mutual foils.
Large landscapes constructions in the gardens – pool and grotto, terraces, pathways, stairs, garden walls – are composed in curves, of rustic and natural materials, to blend with planted landscapes. The result are gardens that are continuous; that feel big and spacious.
A car is not needed. You are close enough to walk, but far enough away to enjoy the tranquility of the leafy Talanguera district. Walk or bike to the Village Center down tree-lined streets, or the beach.
Limiting cars to the street edge means a lot less paving, and a lot more garden, and pervious surfaces, so water can return to the aquifer. On site systems include a Well to supplement public water supply, and Site Septic designed with the potential to re-use all waters to maintain the gardens. Among the hundreds of plantings are fruit trees, vegetables, and herbs.
Only two townhomes still available starting at $270,900! 201B-202B  available!
Features
Sub Properties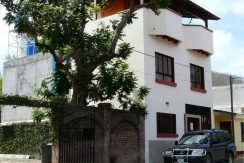 $390,000 Bargain - Business
Hotel La Terracita  has 7 rooms fully equipped with air conditioning, TV's, and private bathrooms for each room. It is…
More Details
Agent Natalie Sullivan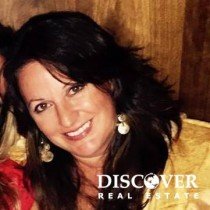 "I love my life" is what you frequently hear me say!  I absolutely love living in San Juan del Sur…
Know More
Contact