For Sale
$103,000 to $372,000 - House
Pelican Eyes Resort is situated on a lush hilltop with a commanding view of the magnificent, crescent-shaped bay and breathtaking sunsets of San Juan del Sur.  Pelican Eyes offers a stunning new concept, Pelican Residential Villas.  These private, fully-furnished and air-conditioned, residences range from spacious and comfortable studios to townhouses to full size villas, all together creating a unique community.
Your Pelican Residential Villa includes air conditioning, high quality kitchen appliances, interior hardwood furniture, sheets, towels, all kitchen necessities, private parking, 24 hour security, and membership and voting rights in the Home Owner's Association.  Property rental and management services are also available through the Pelican Eyes Resort so you can come and go and let the worry to them as you collect rental income.
The Studio is an efficient one room unit with a king sized bed, fully equipped kitchen, dining area, living room area, and large bathroom.  Each studio has a terrace or balcony with an ocean view and they average 780 sq. feet for $103,000.
Townhouses are large open floor plans of two-stories featuring 1-3 bedrooms and can accommodate up to 7 persons.  The main floor offers a spacious gourmet kitchen with dining area and a terrace or balcony with ocean view.  The living room can be used as common space which can be easily converted into a bedroom because it comes furnished with a queen sized sofa bed.  They average 2,200 sq. feet and range in price from $235,000-$365,000.
Villas are the largest of the Pelican Residences with 2-3 bedrooms in an open floor plan and can accommodate up to 9 people.  These light and air villas have a spacious gourmet kitchen, dining area, living room with sofa beds, and large terraces or balconies with ocean views.  They average 2,500 sq. feet and range in price from $360,000-$372,000.
The HOA (Home Owner's Association) fee is $300 per month which includes free access to three pools, garden maintenance, security, road maintenance, and administration.   Water and electric are extra.  Additional available items at an extra expense are internet, cable TV, propane tanks, water dispensers and refill bottles, and homeowner's insurance.  You also have access to the amenities and La Cascada Gourmet Restaurant and La Canoa Sports Bar within the resort at their individual charges.
Features
Sub Properties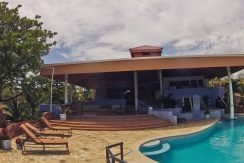 $350 Per Night - House
Casa Morada located in Los Miradores is a 4 Bed, 3 Bath Home W/ Panoramic Bay Views From Patio, Swimming…
More Details
Agent Natalie Sullivan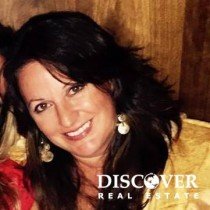 "I love my life" is what you frequently hear me say!  I absolutely love living in San Juan del Sur…
Know More
Contact