For Sale
$99,000 Attractively Price - House
The Forest House lets you reconnect with nature as life was meant to be; ideally located on the Coastal highway between Remanso and Hermosa Beaches in the gated neighborhood of Santa Isabel.  They have large acreage plots for sale and will custom build various model homes on the lot of your choice.  Land starting at $25 per square meter.  Here are the highlights of the development:
Paved roads to the private entrance with well maintained roads inside the neighborhood
One way road system within the neighborhood
Only 12 custom homes on 13 acres
Underground water and power, solar usage will be encouraged
Security
Fruit orchards and organic vegetable gardens with a compost station
Reforestation project of indigenous trees with a nursery
Low HOA fees – first year free then $600 per year after that
The Forest House is a little gem of a house.  Currently it has one bedroom but there is space to add more and the house is located in its own little forest overlooking palm fronds and banana trees. The house is east facing so it catches the early morning sun rays with the sun setting behind the house. Monkeys pass through and forage on the papaya and fruits off the indigenous trees. A family of grey foxes wonder the property, along with an imaginary of possums in the tree tops. Watch the fire flies in the evenings dancing in the grass or lie back and gaze up through the trees at the starry sky and catch a shooting star. This property is ideal for couples, young or retired, with a love for nature, peace, and quiet.
Located only 3 minutes from the Hermosa or Remanso beach turnoffs, the Forest House in Santa Isabel is ideally located.  Here are the highlights of the house:
65 sqm living space with the swimming pool & deck – room to add on
¼ Acre Property Boundary which is extendable – located on lot# 1
Off road, private parking for two vehicles
Full size kitchen with seating for up to 4 guests
King size Master Suite
Washer and Dryer closet
Double Hand Basin with Glass Shower
Italian Ceramics and Native Hardwoods
Landscaped garden and rain water collection from the roof
No air conditioning but it can be installed
Space for a washer/dryer in the outdoor storage closet/bodega
Contact us today for more information on Forest House or Santa Isabel where you can reconnect to nature as life was meant to be.
Features
Sub Properties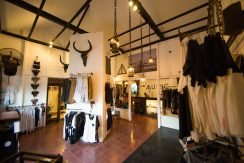 $175,000 Turnkey Business - Business
Auric Surf is a Nicaraguan born environmentally conscious clothing brand that also comes with a USA LLC.  This turnkey operation…
More Details
Agent Natalie Sullivan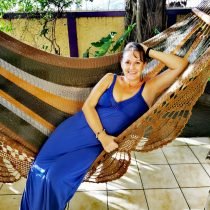 "I love my life" is what you frequently hear me say!  I absolutely love living in San Juan del Sur…
Know More
Contact