For Sale
$195,000 Reduced from $275,000 - House
This fabulous second floor condo  with 2 bedroom, 2 bathroom  is located right across the street from the beach in the middle of the bay with amazing views in the the El Torreon 4 story building. The well equipped kitchen has ample working space and views of the bay from the kitchen sink. The kitchen opens up to a comfy living area. The open floor plan makes this a great place for entertaining. Two outdoor patios are located on both sides of the central dining area. You'll catch amazing sunsets over the bay from your patios.
A well designed courtyard is located in the back with a pool and lounge area for relaxing. The master bedroom has a lock off closet as well as a dresser in the room making it easy for you to rent your condo as a vacation rental and not have to move your personal belongings in and out. HOA fees are only $200 per month including pool maintenance, as well as cable and internet connections. This is a no pets building.
This is the best people watching place in town because you are directly across from the Eskimo Ice Cream shop and eventually, everyone goes to the Eskimo! All furniture is included in this purchase and best bargain now. Contact us to arrange a visit .
Features
Sub Properties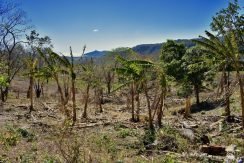 $25,000 - Land
Large, 1946 m² lot for sale in El Oro, just 5 minutes outside of San Juan del Sur. This hilltop…
More Details
Agent Natalie Sullivan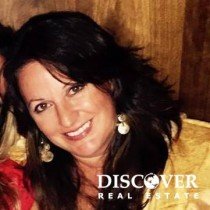 "I love my life" is what you frequently hear me say!  I absolutely love living in San Juan del Sur…
Know More
Contact