Cala Azul Lot 7 is a 14,274.4 ft² ocean view lot in a luxurious, secure and gated development, just north of Nacascolo Bay, 20 minutes outside of San Juan del Sur. Residents of Cala Azul enjoy a private and tranquil environment, while still being within a convenient distance to the amenities of town.
This lot is situated on one of the main paved and recently widened internal roads, and looks out over the horseshoe shaped bay. Residents will find easy access to a well maintained walking trail that leads down to the private beach. Additional amenities for the development include more walking trails, yoga decks, and a small luxury hotel.
Contact us today to find out more about Cala Azul lot 7, the perfect place to build your dream Nicaraguan home!
---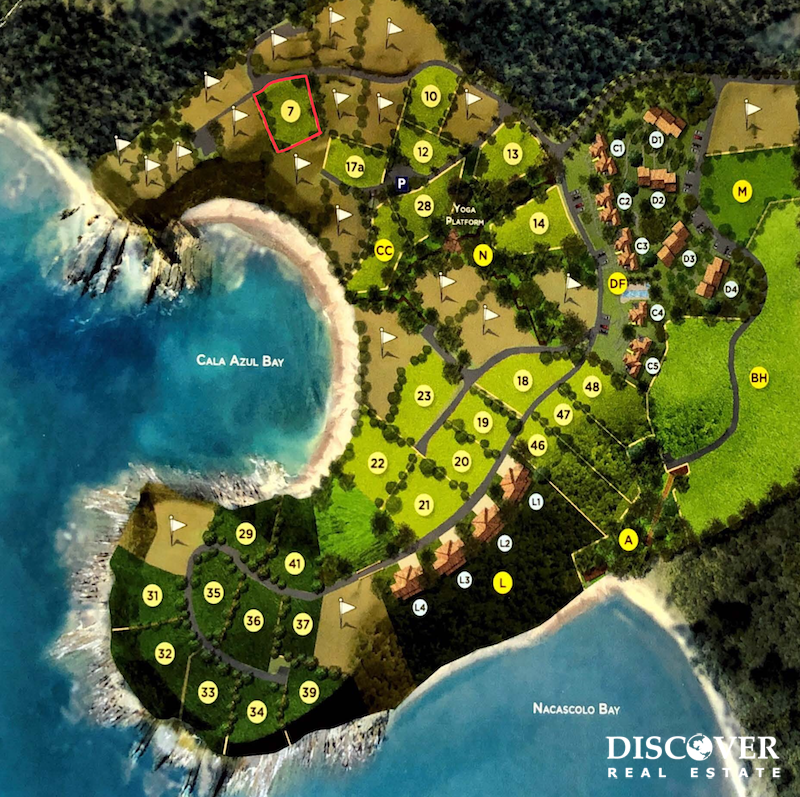 ---
This listing is exclusive to Discover Real Estate San Juan del Sur.