For Sale
$34,000 to $199,000 - Land
Big Sky Ranch is gracefully nestled into a rare valley paradise that offers a one-of-a-kind equestrian lifestyle in Nicaragua.  The epic 400 acre Ranch embraces rolling meadows overlooking picturesque grazing savannas and stunning ocean views all around the heart of a thriving local horse community.  This serene country beach living is optimally located minutes from the booming coastal town of San Juan del Sur.
The rolling topography of Big Sky Ranch with sensitive site planning, mindful design, modern green technologies using cost-effective, off-grid, air conditioned Modern Ranch Homes, and artisan building techniques embody Big Sky's commitment to environmental sustainability while offering understated yet elegant Ranch Estate living. A planned Equestrian center will be operated with world class levels of care for boarding, training, nutrition, health, and adventure for both horse and rider.
Roof-Mounted Solar | Wind Generation | Home Biogas generator | Smappee(r) energy monitoring | Gigabit Ethernet | Fiber optic Internet | Multi-Room Audio | Apple Homekit-Enabled homes are just a few of the elements included in your estate ranch style home.
Choose from an expansive 3 bedroom 3,700 ft²  or 2 bedroom 2,500 ft² modern-off-grid ranch home with crafted finishes – Designed from the ground up and from the sun down for comfortable, air-conditioned, expansive, shareable off-grid living.  Also available is a 450 ft² complement to your ranch providing additional private guest quarters as a lock-off unit or they can custom design a home for you.
San Juan del Sur is a municipality and coastal town on the Pacific ocean in the Rivas department in southwest Nicaragua. It is located 140 kilometers, south of  Managua. San Juan del Sur is popular among surfers and is a vacation spot for many Nicaraguan families and foreign tourists. San Juan del Sur is a pleasant place to vacation with local Nicaraguans mixing it up with tourists, some of whom now call the area their home. Travelers are coming to San Juan del Sur from all over the globe including Europeans and Americans.
Features
Sub Properties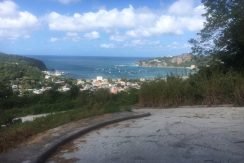 $150,000 Reduced from $300,000 - Land
Acuarela is the most technically advanced gated development in San Juan del Sur with Fiber Optic internet, paved roads with…
More Details
Agent Natalie Sullivan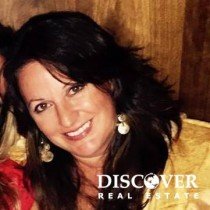 "I love my life" is what you frequently hear me say!  I absolutely love living in San Juan del Sur…
Know More
Contact