For Sale
$298,000 Reduced from $650,000 - House
Brand new house with incredible views and rental units for sale in el Encanto del Sur, just 6 minutes from San Juan del Sur. The 1/2 acre property features a main house (completed in March, 2018), as well as a casita and poolside suite. There is over 3,100 square feet of under roof living space all built to North American standards. It is comprised of 4 bedrooms, 5 bathrooms, 2 full kitchens and 1 kitchenette. The property hosts a great garden growing with several palms, and fruit trees, herbs, and shrubs.
The water for the property comes from a well, with backup available from the city supply, as well as a tank. The main house and poolside suite have a solar powered hot water heater. The casita has an on demand hot water system. There is a generator for electricity backup. There are 5 air conditioner units in total. The main house has an air conditioner in each bedroom, as well as the main room. The casita has 1 air conditioner. There is no air conditioning in the poolside suite. All the counters are granite, and there is also a bathroom and outdoor shower by the pool.
The casita is for rent for $70/night or $750/month. The poolside suite is available at $35/night or $350/month.  These smaller dwellings create the perfect opportunity to live in the main house and rent out the other places for a nice cash flow!
El Encanto del Sur is a rapidly growing community that is perfectly positioned to take in all the best that San Juan del Sur has to offer. Whether you're looking for a vacation home, a rental property or a place to settle down, you're in the right place. El Encanto climbs from sea level into the sky. Starting in Las Casitas, only a 15 minute walk to town, then up into Nacasolo, Las Mesas, and Las Cascadas, levelling out around 500 feet in Los Suenos. Further east, the continental divide rises to 1000 feet, where our Montecito lots look out over the Toro, San Juan and Nacascolo Bay.
Features
Sub Properties

For Sale

$495,000 Partial Owner Financing May Be Available - House

Kawana Beach House on Playa Marsella is a beautiful 3 bedroom beachfront villa on Nicaragua's gorgeous Pacific Coast.  Located on a…

More Details

Agent Natalie Sullivan

"I love my life" is what you frequently hear me say!  I absolutely love living in San Juan del Sur…
Know More

Contact
Similar Properties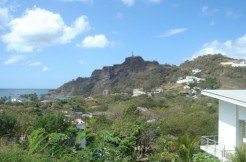 Located only five minutes from San Juan del Sur… More Details
$69,000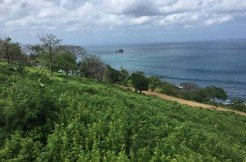 Lot 5 is a 1,187.92 sq. meter oceanview lot… More Details
$172,248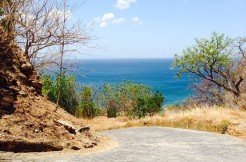 Lot T8A in Pacific Marlin is prime Nicaragua real… More Details
$130,000